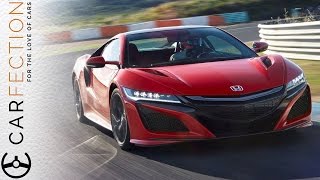 Aug 27 2016
The company's first new model in Japan in about 10 years will hit the market in February. Prices start at around 240,000 dollars.
The vehicle is produced in the US state of Ohio. It has a hybrid system with a 581-horsepower engine and 3 electric motors to achieve powerful acceleration and high fuel economy.
After it debuted in 1990 in Japan, the NSX, with its powerful engine and aluminum body, became popular. But production was halted due to an economic slump and tighter environmental regulations.

"DO NOT COPY" Above Currency Analysis, Prepared & All Rights Reserved By Zulfiqar Motors Co., Ltd