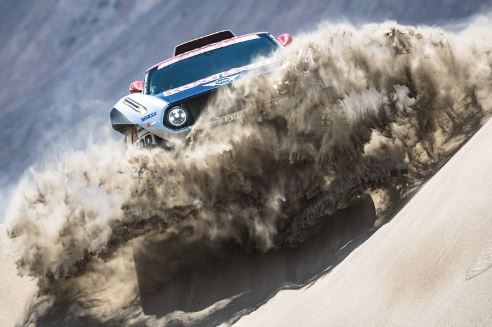 Jan 06 2020
Crack down on cheating in Dakar Rally which will be held in 2020
The organizer of this event took counter measures to crack down illegal navigational practices and aids in the 2020 Dakar Rally. This initiative has been taken by the new rally director David Caster, due to the teams have been taking illegal advantages in navigational challenges by using various tools.
The administration of this event decided that the each vehicle will be installed with two cameras in their cockpits , the camera will record and monitor the activities of the competitors like if they are using any electronic device to get help in navigation task.
All the teams which are participation in this Rally are not allowed to use any kind of radio transmitter, data transmission system or any satellite links unless these things are provided by the administration. The cameras which will be installed in cockpits for monitoring teams will be powered by car battery and these cameras are already tested by Castera and his team in last few days. This rally will be organized at 5 – 17 January 2020.
"DO NOT COPY" Above Currency Analysis, Prepared & All Rights Reserved By Zulfiqar Motors Co., Ltd