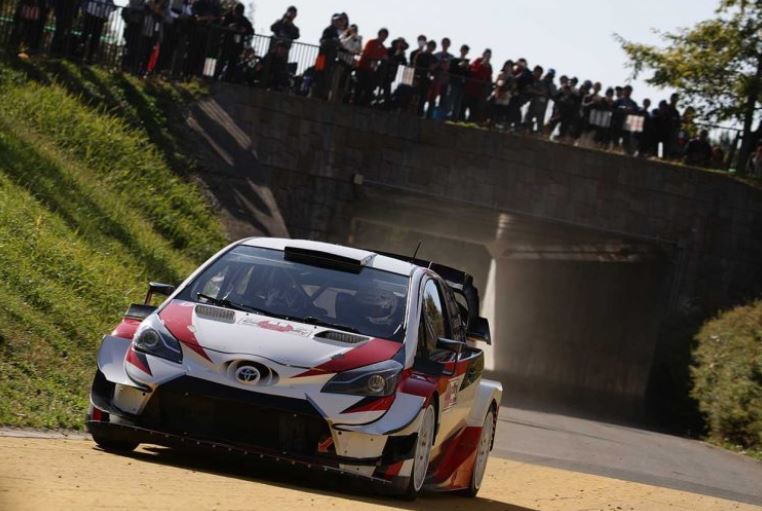 Nov 13 2019
One more year to rally Japan in 2020 .A lot of batches seen at the Central Rally of the rehearsal
Central Rally Aichi / Gifu is a rehearsal event in anticipation of the 14th round of the WRC World Rally Championship "Rally Japan" to be held from November 19-22, 2020. Mr. Koji Takahashi, Executive Director of Rally Japan Management Office, said that he was able to identify the problem for "real" in 2020.
The Central Rally, where rally cars such as Toyota Yaris WRC, Citroen C3 R5, Skoda Fabia R5, etc. that were not easily seen in Japan participated and the machine ran through the private house on the stage where the national road was closed. It attracted a lot of attention from non-motor sports fans.
All tickets for the gallery area on the stage of the Ai-Hakubo Memorial Park (Morikoro Park) and the mountainous area that became the headquarters are sold out. Many fans stood in the liaison (moving section/road section) and cheered the players.
Although the event was completed successfully, the SS5 "Nukata 2" scheduled for the afternoon of the first day was canceled due to worsening traffic conditions. On the second day, due to the delay in the schedule, SS11 held at Morikolo Park was delayed by about 30 minutes, and the final SS14 was canceled in the domestic formal section.
SS cancellations are a common occurrence in rally competitions, but the rally Japan season in 2020 overlaps with the autumnal season. Regarding the cancellation of SS5, the traffic jam seems to have been a factor, but if rally fans and tourists aiming for the autumn leaves overlap, it is expected that further congestion will be worsened, and some measures will be required.
Information on cancellations and schedule delays were also sent on the official website and SNS, but announcements in the gallery area, etc. were not made promptly, and there was a sense that there was a lack of information.
For more interesting information related to upcoming cars and automobile technologies, stay tunned with Zulfiqar.co.jp
"DO NOT COPY" Above Currency Analysis, Prepared & All Rights Reserved By Zulfiqar Motors Co., Ltd