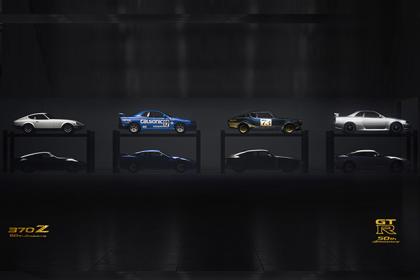 Apr 05 2019
New York Motor Show 2019: Preview
2019 New York International Auto show is just around the corner. The press will be granted access on 17 April 2019 while the general public will be allowed two days later. Traditionally, New York Auto Show is intended towards the American market with the display of V8s, SUVs, and pickups dominating the floors in previous years. However, this year a broader range of vehicles is expected to feature at the show.
See below what you should expect at the New York Auto Show.
Nissan is tight-lipped about its 2019 New York Auto Show stand. However, it is known that both Nisan Z and GTR nameplates celebrate their 50th anniversary this year and the automaker will put together a showcase of both badges greatest hits.
The new Toyota Yaris has been set to reveal at the auto show. It has been built in partnership with Mazda and shares many of its components with the current generation Mazda 2 hatchback. The iteration of the Yaris is strictly for the North American market.
The Korean automaker has redesigned its Sonata Saloon. It has included a range of new tech, a pair of fresh engines and an updated design language that leads us to 2018 Le Fil Rouge concept.
"DO NOT COPY" Above Currency Analysis, Prepared & All Rights Reserved By Zulfiqar Motors Co., Ltd